KEE@FSWMAG.COM
TRIPADVISOR: HALL OF FAME!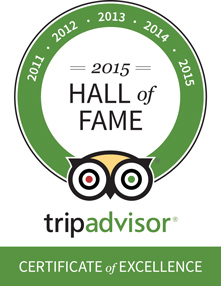 CONGRATULATIONS TO SALA PHUKET RESORT AND SPA ON BEING AWARDED THE "HALL OF FAME" CERTIFICATE OF EXCELLENCE ACCOLADE IN THE TRIPADVISOR 2015 AWARDS.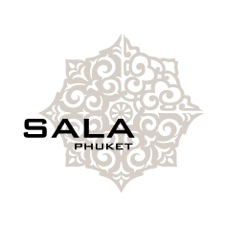 SALA Phuket Resort and Spa have been entered into the TripAdvisor® Certificate of Excellence Hall of Fame.

The Certificate of Excellence award celebrates excellence in hospitality and is given only to those establishments that consistently achieve great traveller reviews on TripAdvisor.

The 'Hall of Fame' was created to honour those businesses that have earned a Certificate of Excellence for five consecutive years, of which SALA Phuket are a part of.

"Winning the TripAdvisor® Certificate of Excellence for five consecutive years is a remarkable feat," said Marc Charron President, TripAdvisor® for Business. "By putting a spotlight on businesses that are focused on consistently delivering great service to customers, TripAdvisor® not only helps drive an improvement to hospitality standards around the world, it also gives businesses both large and small the ability to shine and stand out from the competition."

For information related to sales, please contact

info@salahospitality.com

About SALA Hospitality Group




www.salahosptilality.com

- is a homegrown Thai hospitality company that owns and operates seven luxurious and intimate properties under the brands SALA Resorts & Spas and sala boutique. The group has plans for further expansion domestically and internationally.

SALA Hospitality Group is also the majority shareholder of the Six Senses Resort on Koh Samui.

The company's first resort, SALA Samui opened in 2004 and features a total of 69 luxurious villas and suites of which 53 have private swimming pools.

SALA Phuket opened in 2007 and features 79 luxurious villas and suites, 63 with their own spacious private swimming pools.

sala khaoyai opened in November 2009 and with only 7 very special and intimate accommodations; it was the first of the "sala boutique" brand for the group.

sala lanna Chiang Mai opened on 1st April 2013 with 16 amazing guest rooms and suites, situated on the banks of the peaceful Ping River.

sala rattanakosin Bangkok also opened in April 2013 with 15 wonderful guest rooms and suites, many with picturesque Wat Po or Wat Arun views.

sala ayutthaya opened on 1st August 2014 with 26 spacious guest rooms and suites, on the banks of the Chao Phraya River, and within walking distance of numerous historical sites.

Currently under development is SALA Chaweng Resort and Spa which will open in 2017.
The properties have won numerous accolades such as:
2015 Trip Advisor Top 25 Thailand Hotels for Romance

2014 the Hall of Fame Trip Advisor Certificate of Excellence

2010-2014 Trip Advisor Certificate of Excellence

2015 Thailand's Best Restaurants

2015 Wine Spectator Award of Excellence

2014 Wine Spectator Award of Excellence

2010-2014 Best in Travel 2010-14

2014 Thailand's Best Restaurants

2014 Trip Advisor Top 25 Thailand Hotels

2013 Wine Spectator Award of Excellence

2013 Thailand's Best Restaurants

2013 Condé Nast Johansens Recommended Resorts

2012 Trip Advisor Award of Excellence

2012 Best Hidden Gems Asia Top 10

2012 Condé Nast Johansens Luxury Spa List

2012 Wine Spectator Award of Excellence

2011 World Luxury Spa Award

2011 Smart Travel Asia Top 25 Best Leisure Hotels

2011 Wine Spectator Award of Excellence

2010 World Luxury Hotel Award

2009 Trip Advisor #9 Hotel in the World for Romance

2008 Condé Nast Hot List

SALA Hospitality Group, 19/F Thaniya Plaza Building Zone A/1, 52 Silom Road, Suriyawong, Bangrak, Bangkok, 10500